The Easy Way
Bring the magic of the aurora to the comfort of your home with the award-winning production Beneath the Aurora. Learn about the film on its info page, watch previews on the demo page and get it as DVD, Blu-ray or download from the store.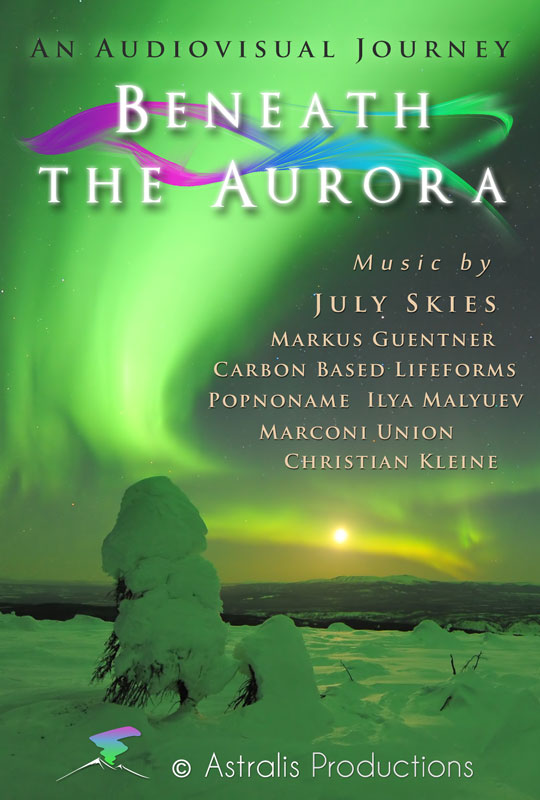 In Person
A film like Beneath the Aurora has its place, but there's no substitute for seeing an active auroral display live – a unique experience you'll remember the rest of your life. If you have a long way to travel to make that happen, you'll want to plan carefully to maximize your chance of success. Find the information you need in the aurora travel guide, and learn much more about the aurora in the science and FAQ sections.
Note: This part of the website is incomplete and will be updated runningly (May 2017).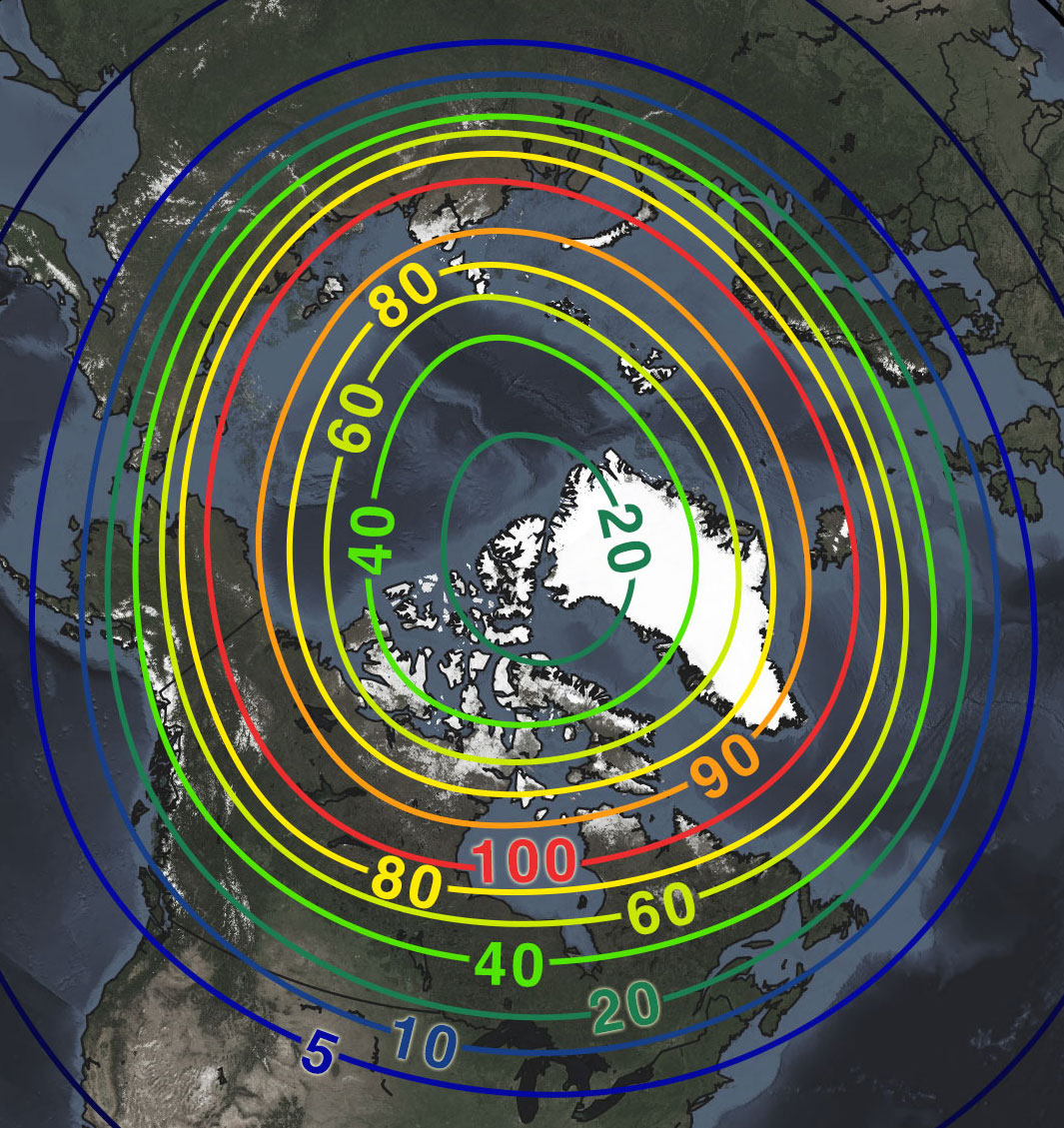 Aurora probability map: Chance (%) of seeing aurora on a dark, clear night. There's always aurora somewhere, but most nights it is quiet.