2nd Hike: Nasaasaaq
Another popular hiking destination is the hallmark of Sisimiut and the highest point in the immediate vicinity of town: Nasaasaaq (Kællingehætten, 784m/2,572ft). It is a longer and harder hike than Palasip Qaqqaa, but it is absolutely worth the effort and doable for most. That said, the final ascent of the 150m cone at the top does deter some people as you need to climb two ropes and pass a relatively narrow and exposed section near the top. You certainly need to be careful and pay attention climbing the cone, particularly on the way down – otherwise the risk of losing your footing and ending up in hospital is quite real. Another risk on the way down is that you can follow a number of paths, a few of which are blind, ending on steep cliffs. Do turn around before you get yourself into trouble! We were lucky to meet a helpful local resident on the way up and were in good hands the rest of the way.

Again, the weapon of choice on this hike was the smartphone for quick, easy panoramas, so image quality isn't top notch – but good enough to show that it's gorgeous out there. This was another of the few days with great weather this summer (August 12) and not too many bugs either, making for a very enjoyable hike.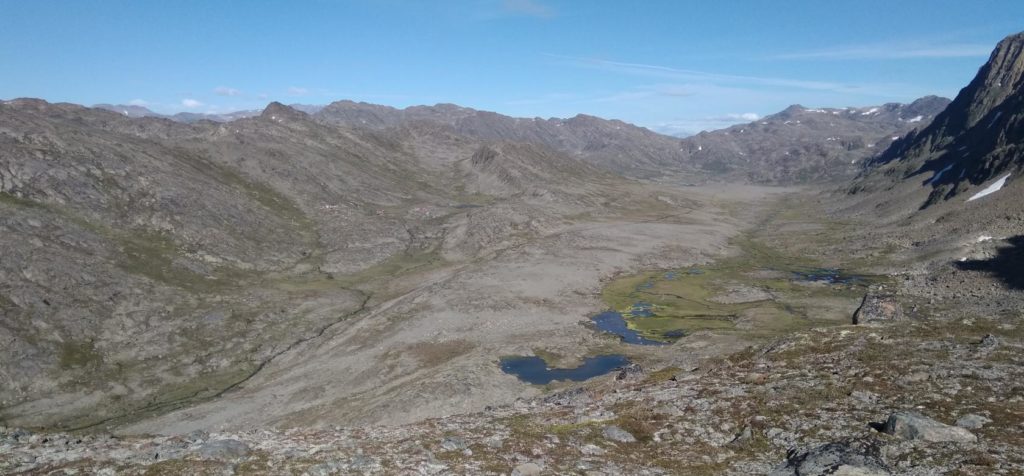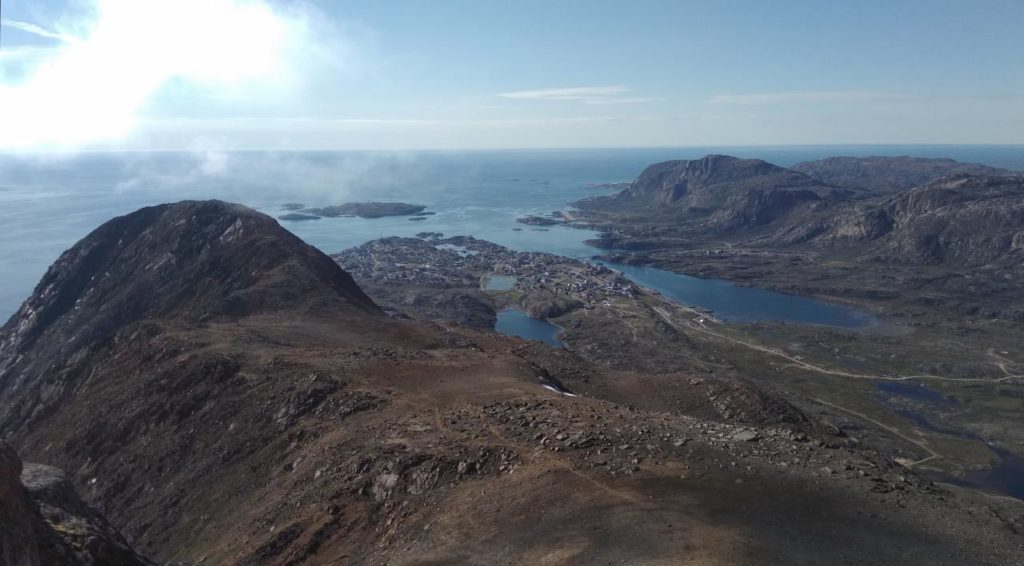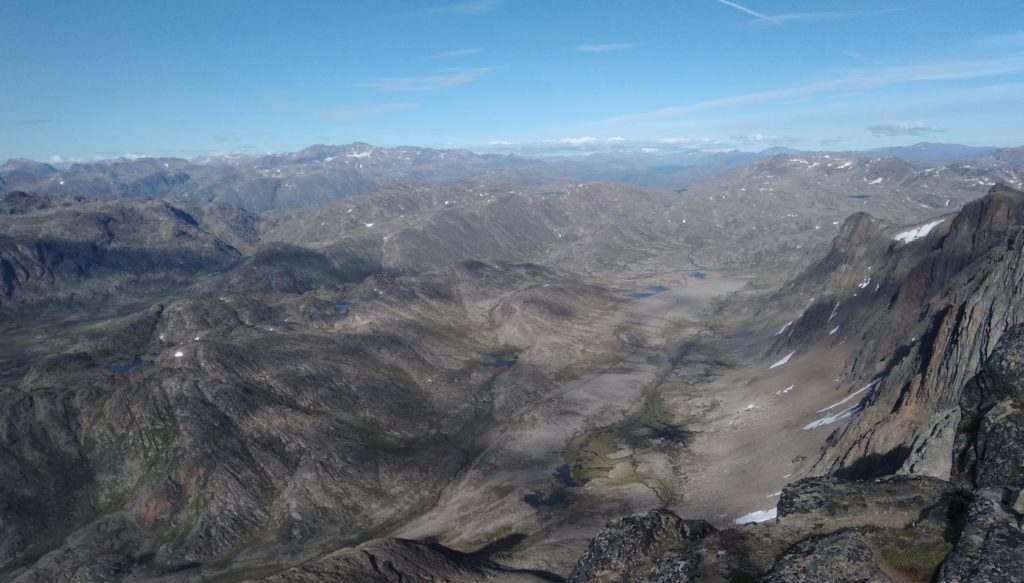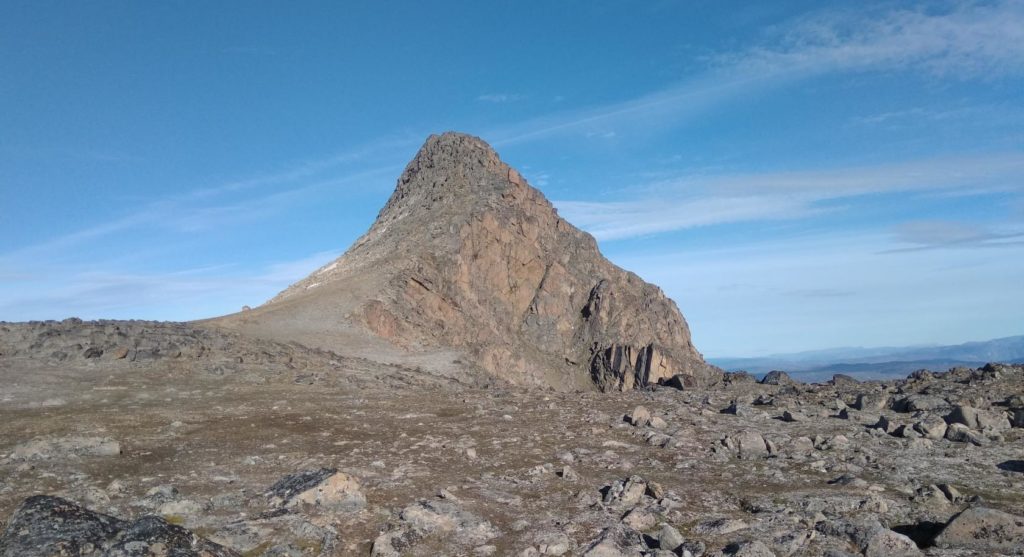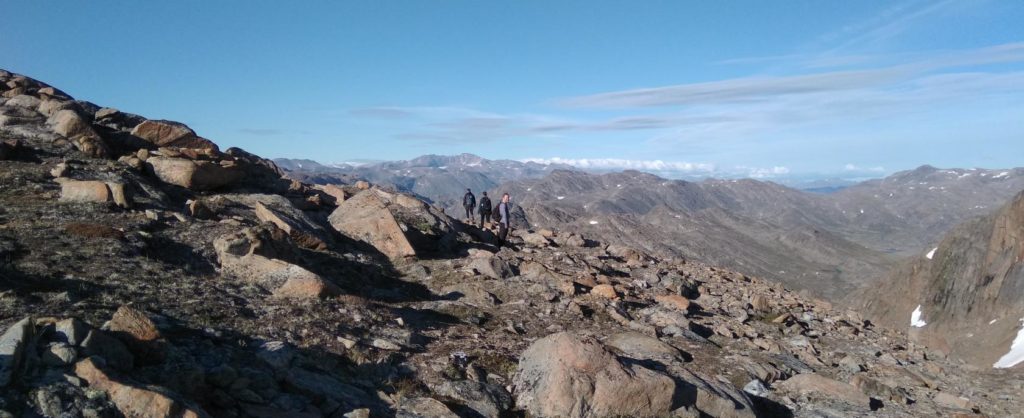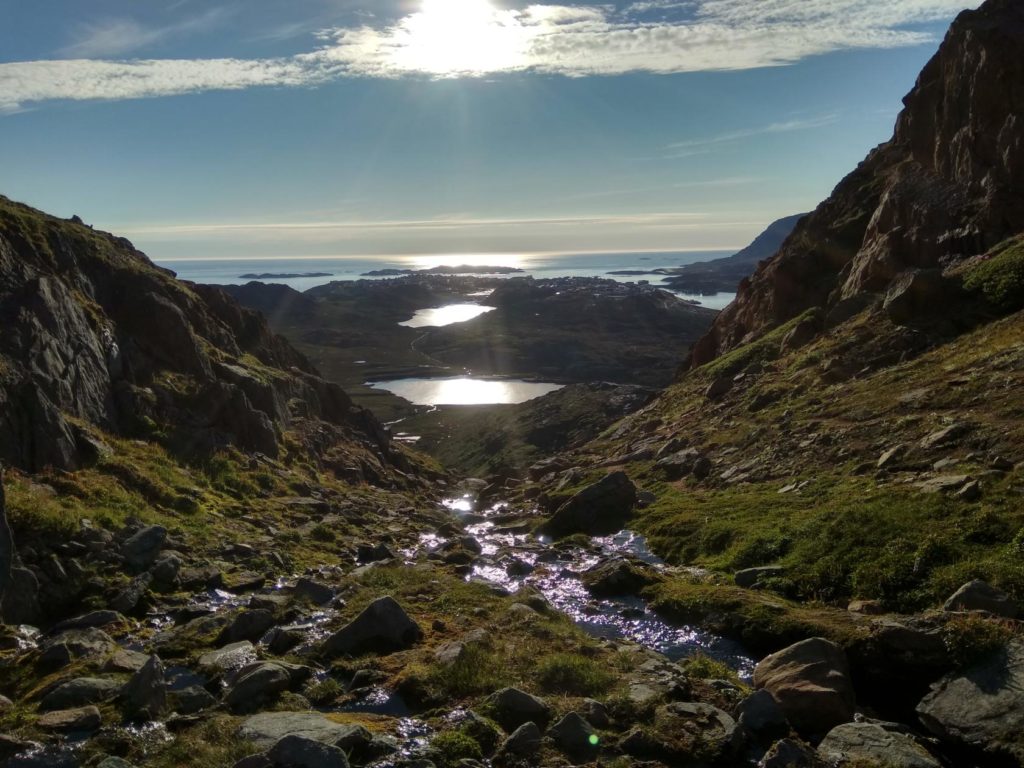 At the top we met a drone pilot in action, shooting footage for Visit Greenland. He was kind enough to snap a couple of group photos and email to us.